Where should I start?
Step 1: Choose from 3 study options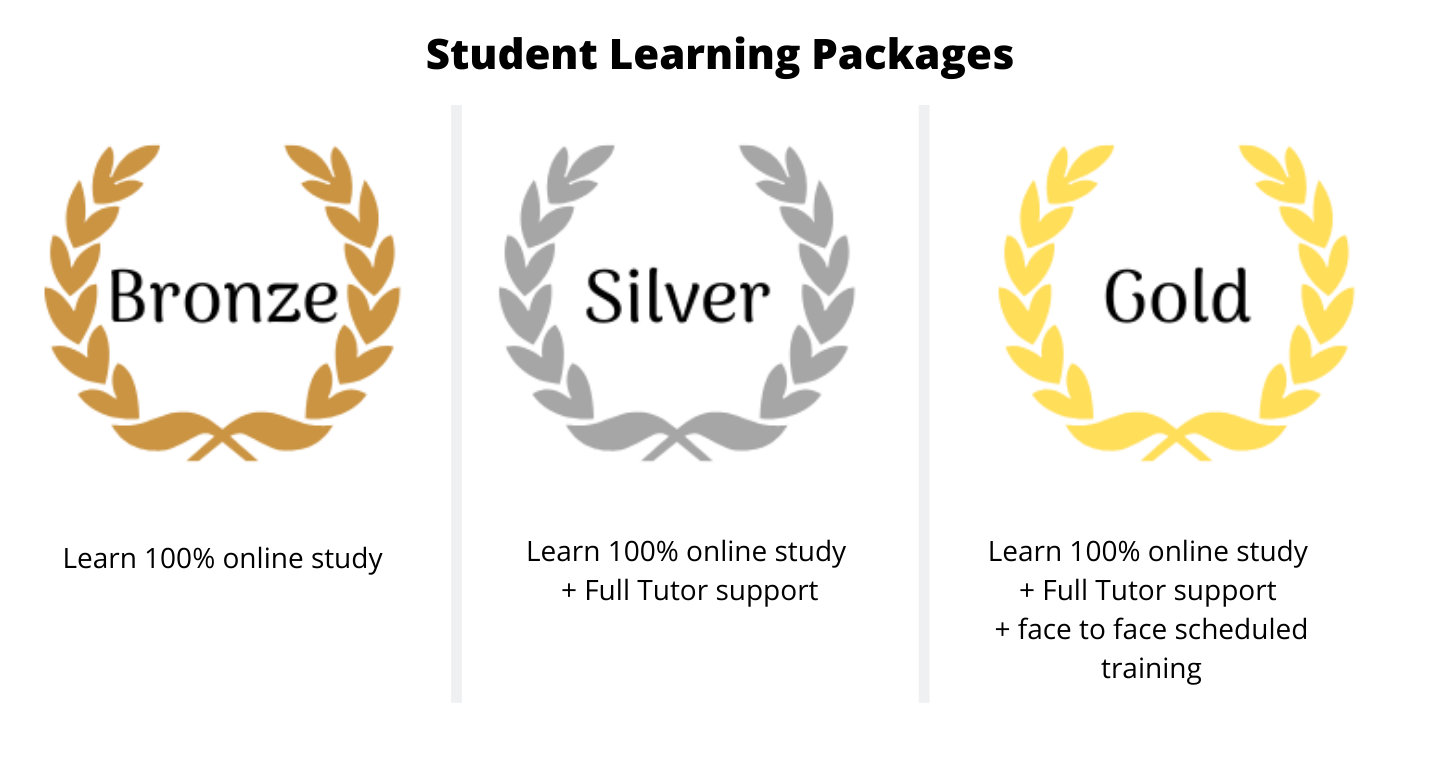 Choose the way you wish to study. Bronze, silver and gold level learning option applies to level 4 and above courses (excludes Health coach level 5 and Mindfulness teacher training).
Step 2: Choose which Level course you wish to study
Foundation Level - Level 3
Foundation level. This is the first level of professional practitioner level training. Level 3 courses are suitable for beginners. It is important to note there is a supervision period following course sign off. This cost is not included in the course fees although supervision can be included for £150 per month. Average completion time 6 months, hours 150
Courses available
Practitioner Level - Level 4
Level 4 courses are the first level of our professional practitioner transformational coaching courses where students can practice professionally upon course completion. There is no need or requirement for any form of supervision post course. Average completion time 250 hours, 9 to 12 months part time study. Ideal for students looking for a change of career.
Courses available
Mastery Level - Level 5
Level 5 courses are advanced courses and include the practitioner and masters syllabus within the same course. In addition all level 5 courses include full business set up. Suitable for new coaches looking to start a professional coaching practice and existing coaches looking for professional advancement. Course completion guide 12 to 18 months, average course hours 350.
Courses available
Advanced Mastery Level - Level 6
Level 6 courses are for new and experienced coaches. They include practitioner and mastery level qualifications across a range of different modalities. They also include business development modules. Average course completion time 2 years part time study, 600-1500 course hours. The level 6 courses are popular amongst high performing students with an appetite to be the best. Typical students include CEO'S, Entrepreneurs, Trail Blazers, high performing individuals in life and business.
Courses available
Business Development Courses
Free Taster Courses

"Try before you buy" with our FREE Taster mini courses. We give you the opportunity to test run our courses in a mini version and gain an insight into our course platform. These courses also offer CPD hours.