COURSE ACCREDITATION
Our mission is to offer our students the best qualifications the industry has to offer.
We do this by combining professional Industry certification with government graded educational standards using markers and stipulations set by OFQUAL and accredited externally through ACCPH and industry accreditation through the LPA.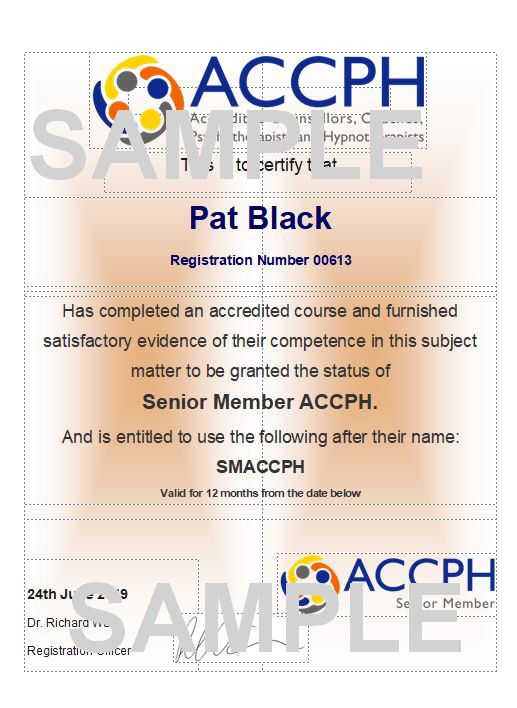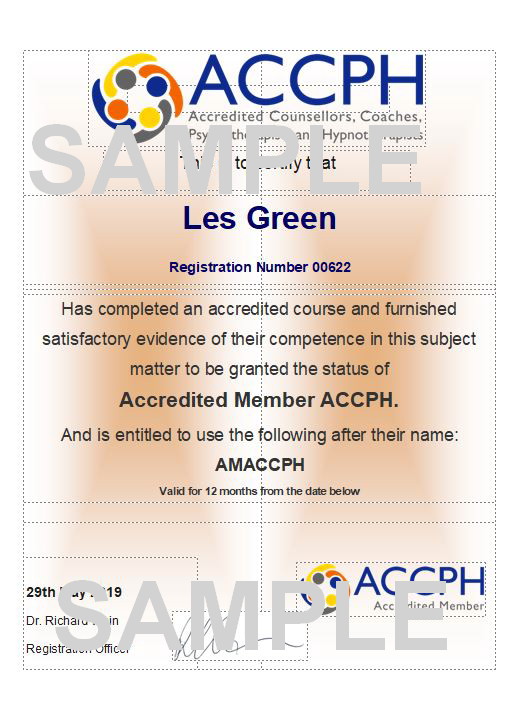 Industry Leading Accreditation with the ACCPH

Our Professional Practitioner Courses offer training and diploma accreditation at beginner, foundation, practitioner and mastery level. Certification levels 1 through to 6.

Our diplomas level 1 to 6
We certify all our Life Practice Academy courses from Beginner, Foundation, Practitioner and Mastery level of Certification with the grade being determined by the level of training you undertake. All our courses are accredited externally through ACCPH – Accreditation of Counsellors, Coaches, Psychotherapists and Hypnotherapists.
As the coaching profession is unregulated credibility as a professional coach is found in the industry membership bodies you are able to join. We choose to accredit our courses with the ACCPH as they base their externally validated accreditation on markers and stipulations set by OFQUAL. Please note our courses are not accredited directly by OFQUAL. CPD is offered by BANT and professional membership to NNA. Accreditation and membership does vary from course to course. Please check with us if in any doubt.

ACCPH are an independent professional body and register for counsellors, coaches, psychotherapists and hypnotherapists. In our experience they are the leading professional body in the UK for their area of expertise.
What is Dual Accreditation?
Dual Accreditation means you can gain qualifications from two different sources. In our case we combine multi industry leading certification with Academic accreditation through ACCPH using markers and stipulations set by OFQUAL.
Blended learning
1 Industry leading professional qualifications through BathH The British Association of Hypnotherapists and NLP Practitioners, GHR The General Hypnotherapy Register, the NNA, Nutrition and Naturopathy Association, Life Coach Directory LCD and full acceptance at Professional Practitioner Level, ANLP UK'S largest NLP membership body. For students studying clinical hypnotherapy you will be able to join the CNHC through our accrediting bodies BathH or the GHR. All foundation, practitioner and masters level of diploma are accredited by the Life Practice Academy.
2 Academic Government graded professional qualifications that mirror standards, markers and stipulations set by OFQUAL the governments regulated educational board via ACCPH. Not OFQUAL direct.
Validated CPD with BANT British Association of Nutritional Therapists and NNA Naturopathic Nutrition Association.