Course learning options to meet your individual needs and requirements.
Studying with us is easy. Experience the flexibility and support and manage your part time study around your life, job and commitments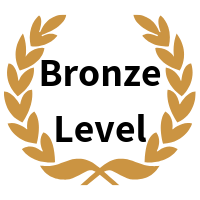 Bronze - 100% online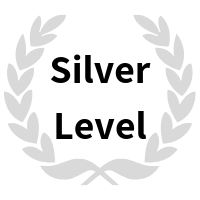 Silver - 100% online with full tutor support, Standard option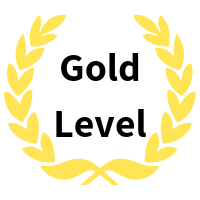 Gold - A blend of online and face to face learning with full tutor support
Putting you at the forefront of your learning

Some students prefer a lot of support whist others very little. Some prefer online, others face to face. Whatever your preference we can accommodate you. Our course prices reflect this.

We are proud to offer you 3 learning options to choose from.
Bronze - 100% online
Ideal for mature students that have already qualified in a number of other coaching modalities, are self starters and require limited support. Enquire here

100% online. This package includes limited tutor support via email, accreditation and transformational coaching certification for all level 4 courses and above. Includes sign off end of module assessments and final core course competency assessment. Accreditation ACCPH levels 4 to 6 professional practitioner level. Certification included.
Silver - 100% home study with full tutor support standard package
Ideal for beginners and all students that require full tutor support. Priced as per individual course. Click here for course prices

We offer full tutor 121 support with our silver package. This means you can speak to your tutor regularly so they can keep up to date with your progress and gage how much support you need as every student is different. This is why we put you in total control of your study. Our ethos and values are deeply embedded in allowing you the freedom to study in your own time at your own pace.
Your support will be driven by you and our end of module tutor/ student feedback process. Our recommendation is we have a developmental 121 with you at the end of each part of the course to check you are on track. You will be asked to complete a student update form at the end of each module and it is here you will be asked to provide feedback on your learning and book in your tutor / student developmental 121.
Remember we are always there to support you however you are in the driving seat. Every tutor in our academy is prepared to offer you unlimited regular support to ensure you achieve the best possible outcome from your course.
You can contact your tutor in the following ways.
By email
By telephone
Via SKYPE
Via Zoom
Via whats app
Accreditation ACCPH levels 4 to 6 professional practitioner level. Includes accreditation and certification. Includes CAM coach transformational coaching certification.

Gold - Blended learning including online, face to face, with full tutor support
Ideal for all students who enjoy online learning combined with face to face training. Price £597 per module.
If you require us to build a bespoke training package to suit your individual competency requirements email us here.

As per silver learning option but with additional face to face training modules. Available for all courses with the exception of health coaching level 5 and mindfulness teaching.
Accreditation ACCPH levels 4 to 6 professional practitioner level. Plus BathH, Professional membership to GHR, ANLP. Life coaching directory.
Summary
Bronze - includes certification, accreditation and email Tutor support

Silver - includes certification, accreditation, and Full Tutor Support

Gold - includes certification, accreditation and Full Tutor Support plus 7 day Face to face Integrated NLP, Clinical Hypnotherapy and Life Coaching Practitioner Diploma Course in Hitchin, Herts