AN INTRODUCTION TO CLINICAL HYPNOTHERAPY
75 HOURS CERTIFICATED CPD
STUDENT HELPLINE 01462 431112
Our unique approach means you will experience a stimulating learning experience, certified CPD that can be carried forward and the option to enrol in accredited practitioner level courses in clinical hypnotherapy as and when you choose. For students from the UK, USA, Europe and International Students.

LPUKA WINNER BEST LIFE COACHING TRAINING PROVIDER 2017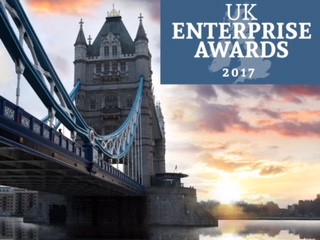 NATIONAL OCCUPATIONAL STANDARDS
Guaranteeing the highest levels of student competency and proficiency
To set the educational benchmark and ensure the highest standard of student proficiency, all our courses adhere to the highest standards of competency stipulated by the UK'S National Occupational Standards. This guarantees all our delegates the highest standard of education across a range of measurable core competencies which are consistent across all our courses.
Course Core Competencies
CORE KNOWLEDGE

CLINICAL APPLICATION
This course is ideal for students looking for...
75 hours of home study

Skill Set Video Techniques & Demos

A practical introduction to Clinical Hypnotherapy combining theory, core knowledge and clinical application

To gain validated CPD that can be carried forward towards further accredited training

A clear future development path that includes the opportunity to study foundation, practitioner and mastery level courses in clinical hypnotherapy

To work with the UK'S NO1 THE CAM COACH
The course is split into 4 parts as follows:
Part 1 - Introduction

Part 2 - Understanding your client

Part 3 - The stages of a Hypnosis session

Part 4 - Application for change in your client
A Truly Unique Learning Experience

"I designed this course specifically for students looking for a very unique learning experience, combining an online educational platform with professional qualifications and a deep, structured and meaningful course syllabus. I believe this course fills this space, providing delegates with a recognised multi – certification training, and a doorway, to an exciting new and rewarding career"
Mark Shields Founder and Author The CAM Coach Book
NOTE TO STUDENTS - PLEASE NOTE RECOMMENDED BROWSER FOR COURSE DOWNLOADS IS GOOGLE CROME