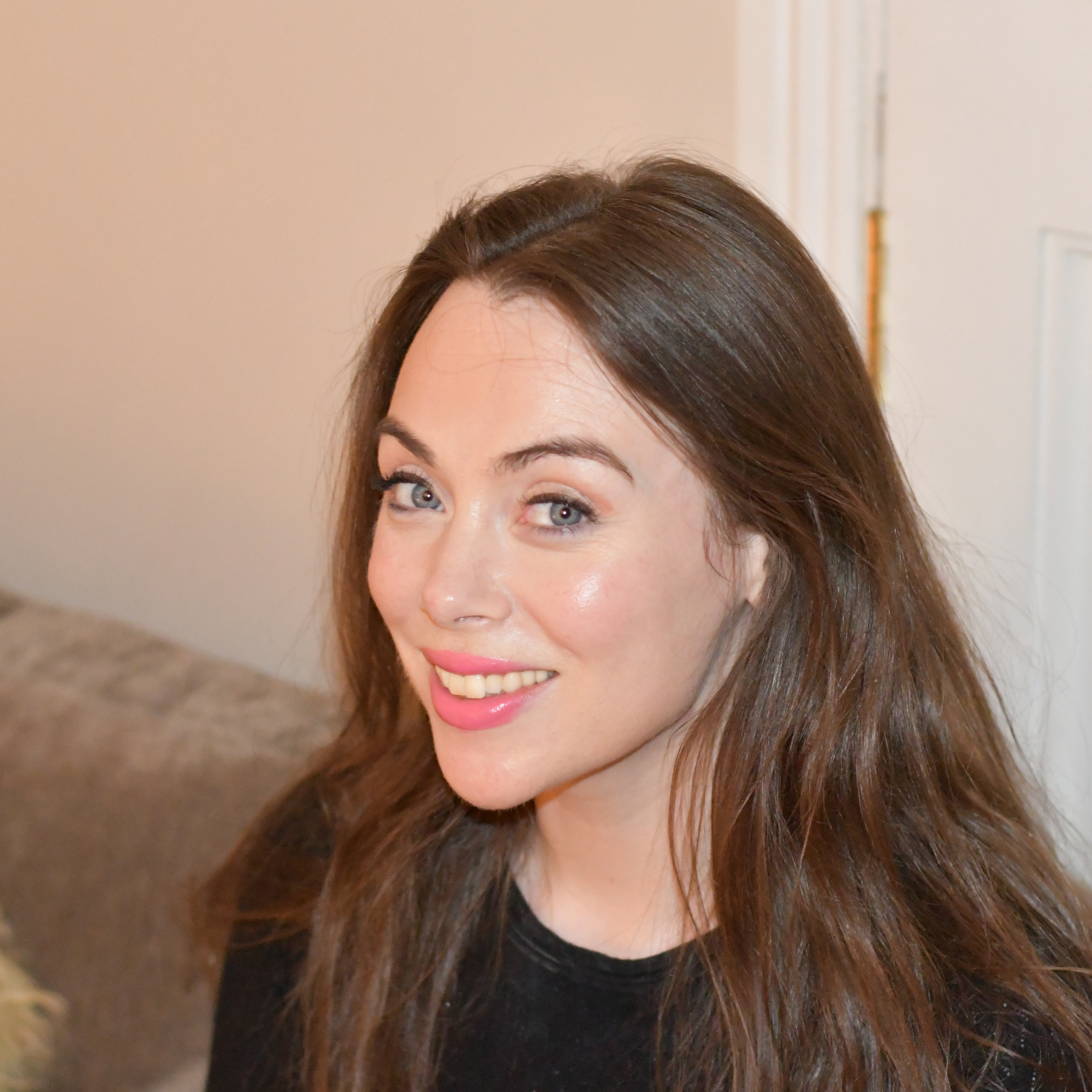 About your Tutor
Louise Shanagher
Louise Shanagher is a mindfulness teacher and Psychology Lecturer from Co. Roscommon, Ireland. Louise has a BA and MSc in Psychology and further qualifications in Mindfulness, Psychotherapy and Play therapy. Louise originally trained as an Organisational Psychologist and went on to specialize in teaching mindfulness and mindful self-compassion. Louise is the author of Ireland's first series of mindfulness books for children the "Mindfully Me" series, the new "Kindfully Me" series and is the co-author of Ireland's first mindfulness curriculum "The Mindful Heart" curriculum. She is also the creator of "Creative Mindfulness Kids" Practitioner Training. Louise is deeply passionate about teaching mindfulness to others and has introduced tens of thousands of people to mindfulness practices. She wholeheartedly believes that mindfulness practices have the potential to transform people's lives for the better.
This course is ideal for students who are looking for...
Internationally recognised Mindfulness certification to full Teacher Level.

AMINDFULNESS FOR LIFE multi modality multi certificated course enabling you to teach bespoke mindfulness programs to children, preschool children, teenagers, parents, teachers and professionals as well as individual mindfulness coaching sessions.

Enables you to offer mindfulness programs in pre schools, primary and secondary schools, third level institutions, in the work place, and health care settings.

A change of career. Professional qualifications to be able to buy professional insurance and set up as a Mindfulness Teacher and Coach in private practice upon course completion.

The ability to be able to interact with other students and benefit from private community groups, live webinars, life time access to weekly online mindfulness classes, 15 years of coaching resource, post course supervision and support.

To be tutored directly and individually by renowned Mindfulness expert, author and lecturer Louise Shanagher.

To benefit from weekly sessions and continual post course support direct with Louise Shannagher for 5 years

To benefit from learning how to set up your business with the CAM Coach Success in Business Course



Testimonial

This was truly a life changing course. The life skills I have learned will stay with me forever. Louise Shannagher & her team I can not put into words for how grateful I am finding this life changing course. It is honestly the most enjoying, uplifting, eye opening, healing course I have ever come across. I honestly cannot recommend it highly enough. 5 stars is not enough...
F Delaney
⭐⭐⭐⭐⭐ 5 Star Review
About your course
This takes between six months to a year to complete where you study at your own pace!
As part of the course you are required to do at least 2 individual Zoom or Phone sessions with Louise but you have access to up to 5 individual sessions if you would like to avail of these.
For the length of time you will be working through this course you will also have FREE access to the following:
Weekly Webinars which will help you to develop your mindfulness practice, connect with other teachers and also to seek support from Louise and ask her questions that you might have. Our Weekly webinar mindfulness classes are:
Practice sessions Mondays, Wednesdays, Fridays at 8:00PM
Teacher Training weekly webinar on Tuesdays at 8:00PM

Creative Mindfulness for Kids weekly webinar on Thursdays at 8:00PM
Louise can also give you advice and support in how to market themselves and set up their teaching mindfulness business.
You will also benefit from 5 years of weekly support from Louise even after you've finished your course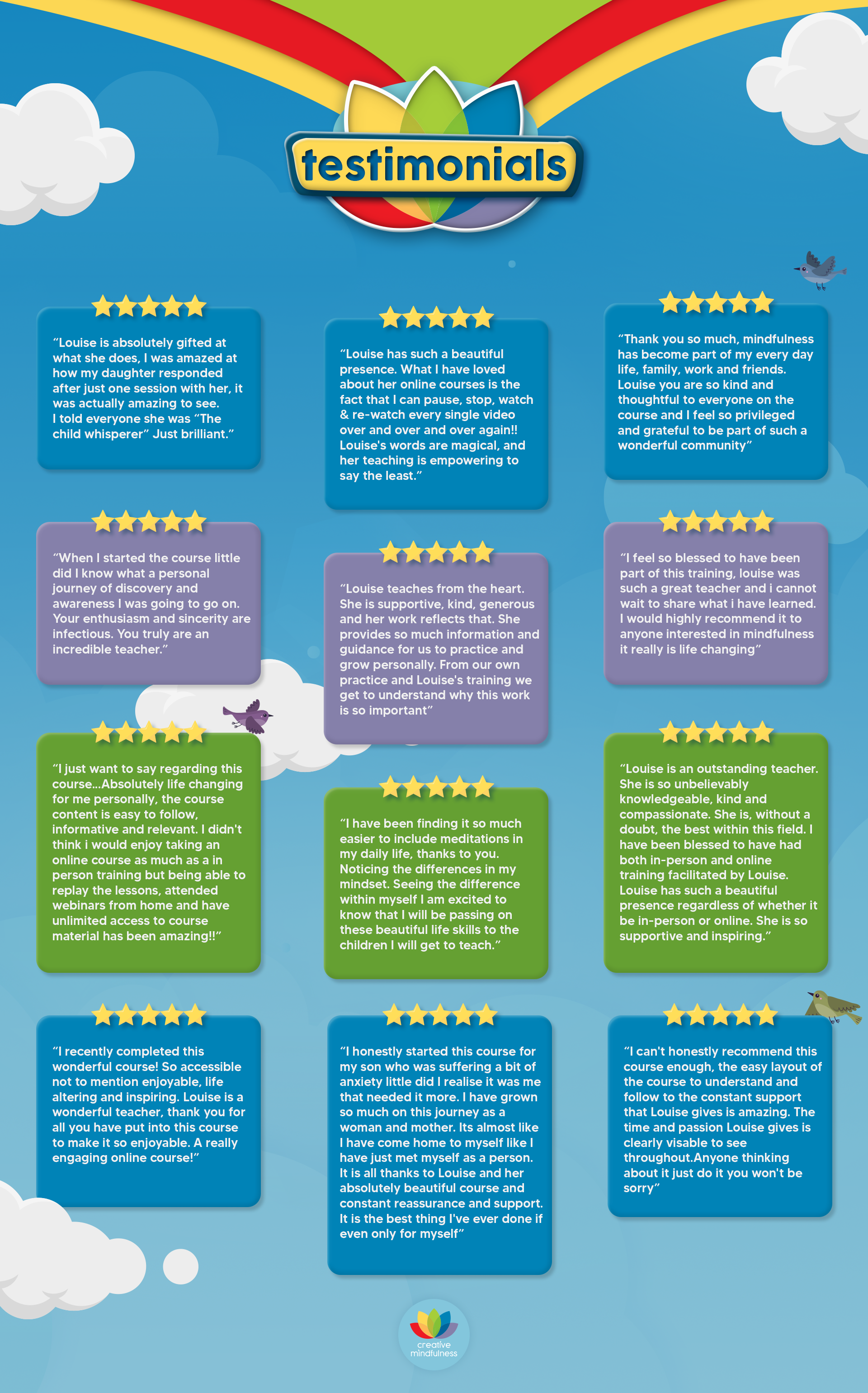 Accreddited by ACCPH (Level 5)
The Accredited Counsellors, Coaches, Psychotherapists and Hypnotherapist (ACCPH) to diploma level 5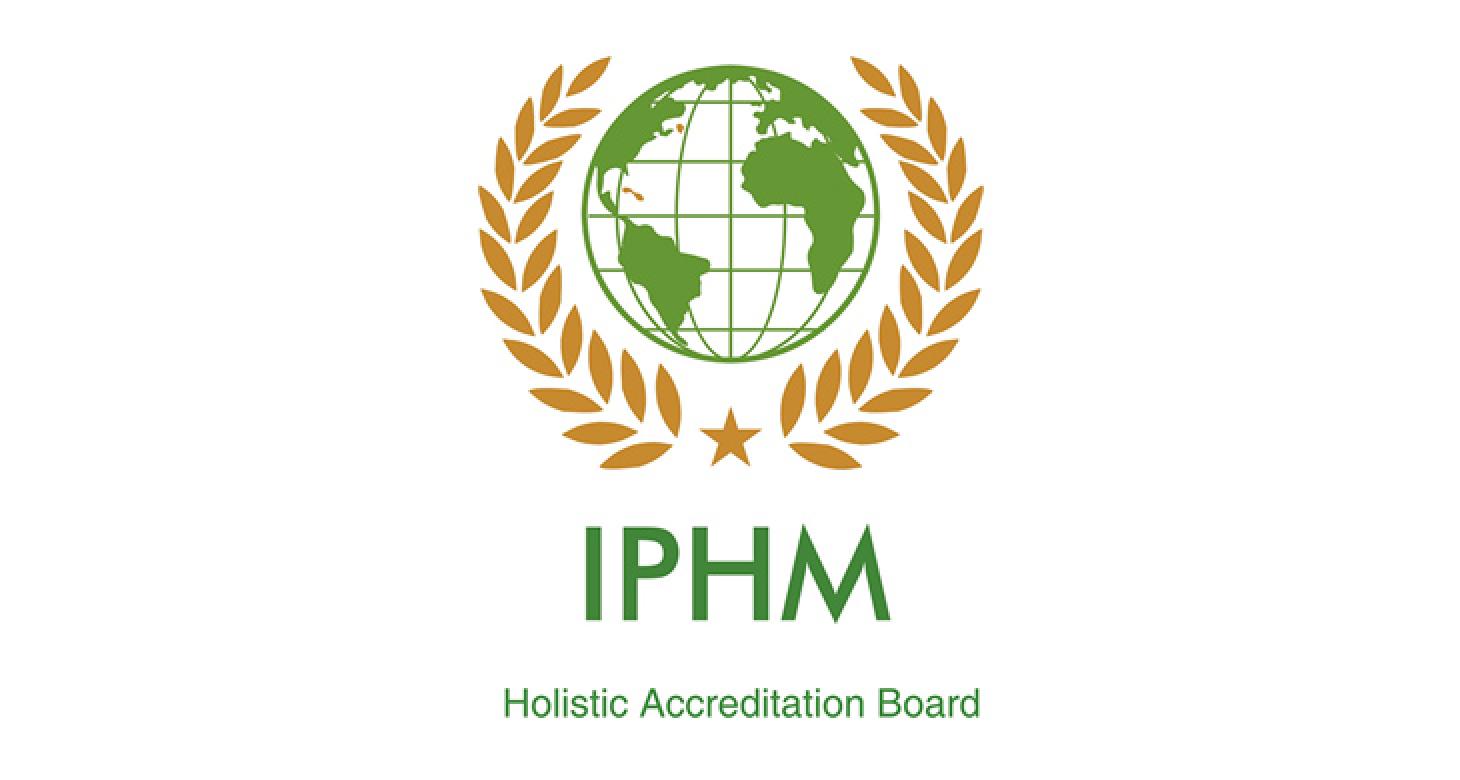 IPHM The International Practitioners of Holistic Medicine
Bonus Add-ons
Creative Mindfulness for Kids weekly webinar on Thursdays at 8:00PM
Accredited Creative Mindfulness Kids Training (worth €600 Euro)
Mindful Parenting Add-on (worth €200 Euro)
Mindfulness for Teenagers Training (worth €200 Euro)
Mindfulness for Preschool children Training (worth €200 Euro)
Self-care retreat practice days (worth €20 Euro/Day)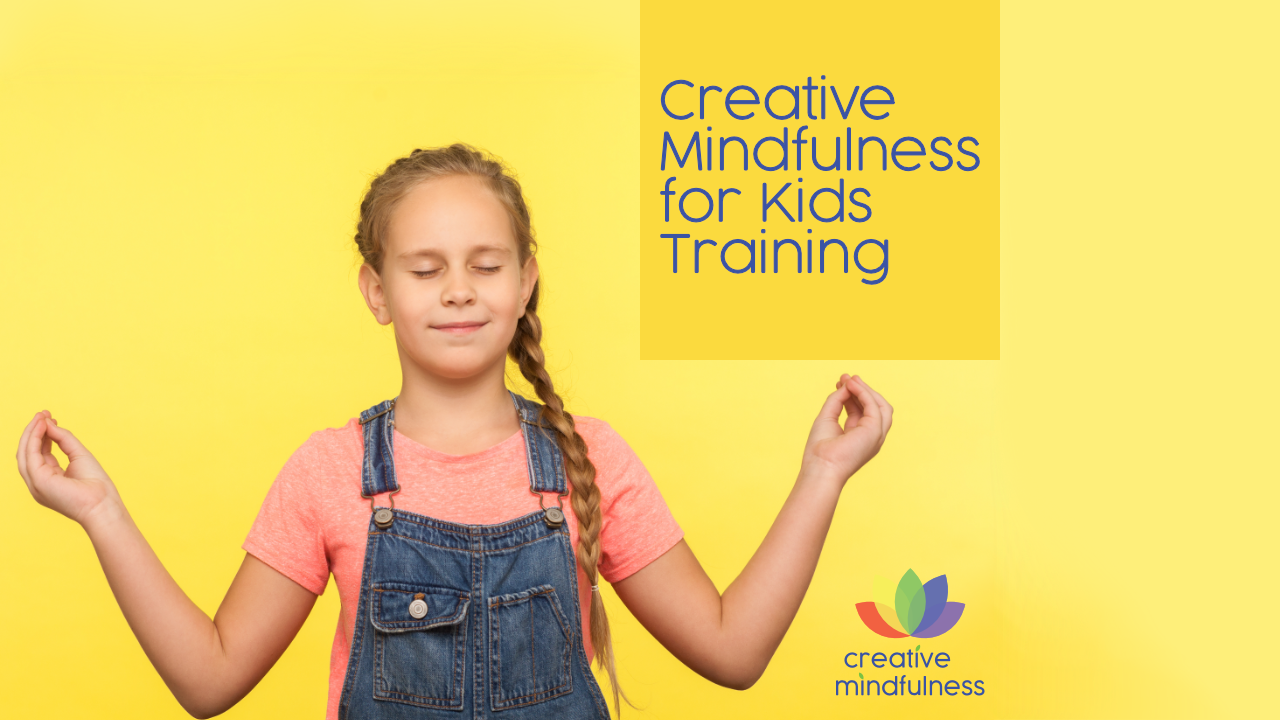 Creative Mindfulness Kids Training (worth €600 Euro)
Learn how to introduce mindfulness to children in fun and creative ways.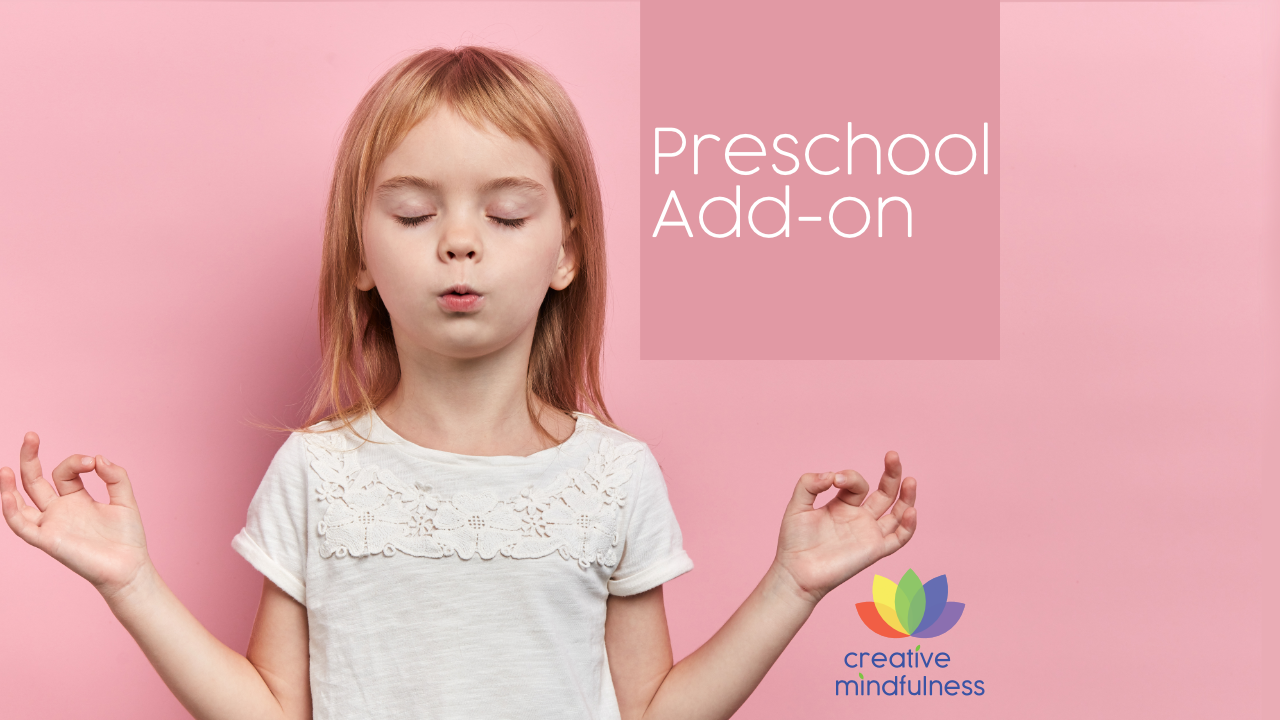 Creative Mindfulness for Preschool Add-on
(€200 Euro)
This course will include everything you need in order to teach in preschools.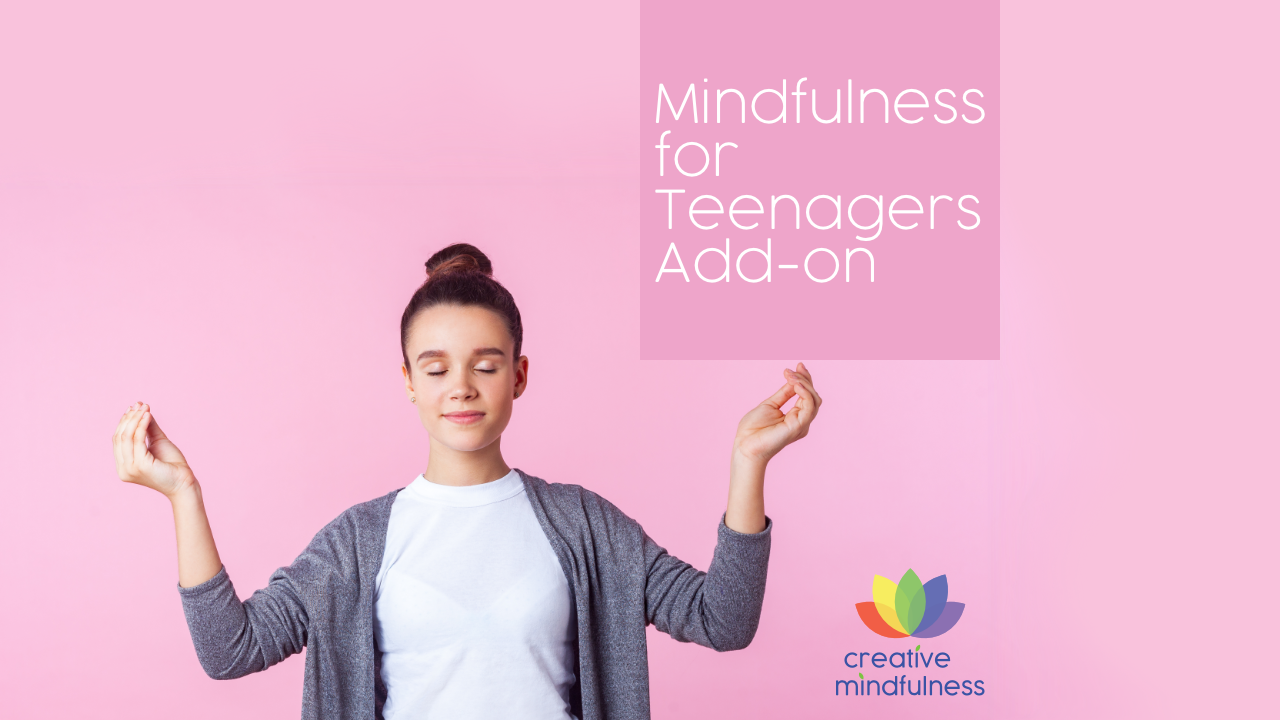 Creative Mindfulness for Teenagers Add-on
(€200 Euro)
This training will equip you with everything you need to teach to teenagers and in Secondary Schools.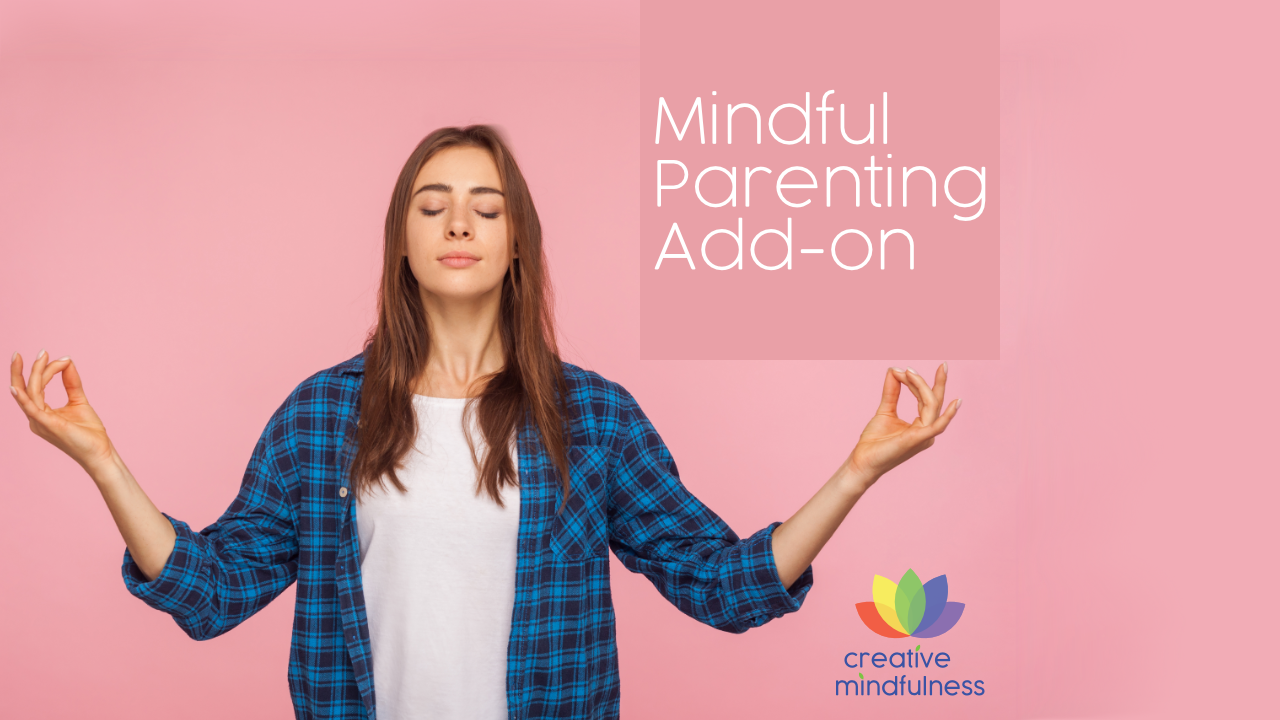 Mindful Parenting Add-on (worth €200 Euro)
With this training, you can teach an 8 week mindful parenting program and introduce this technique to parents.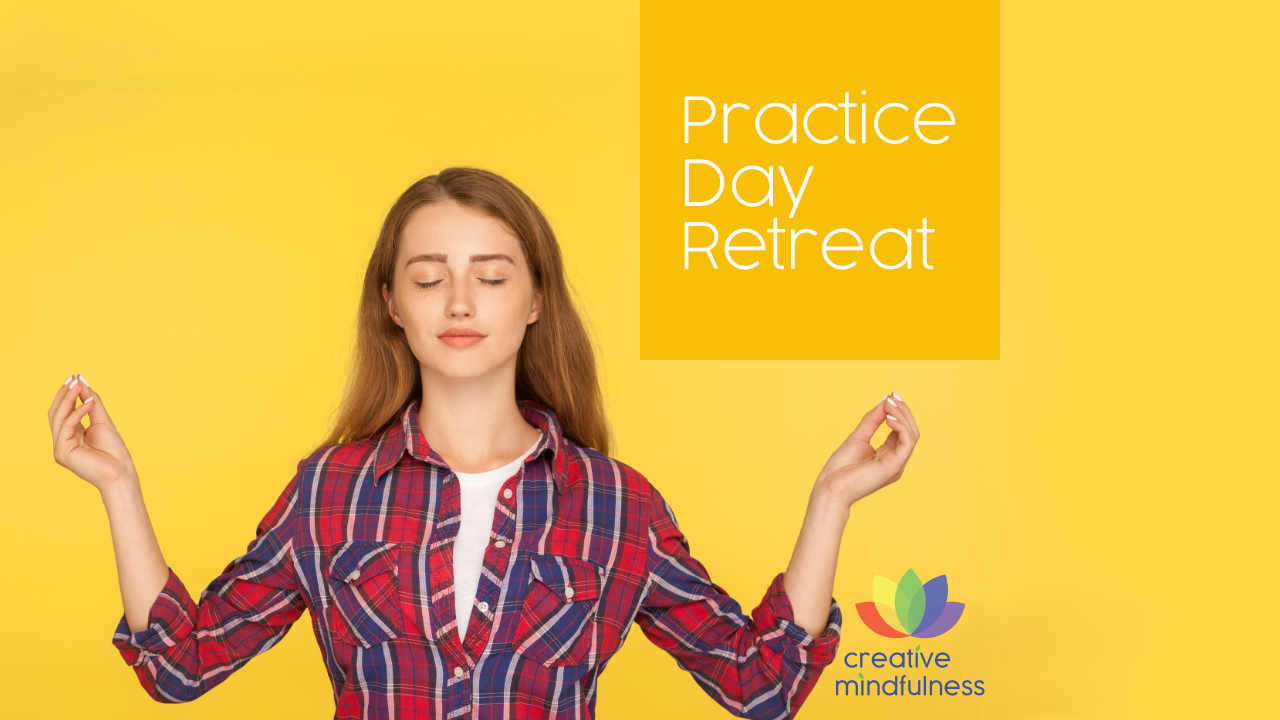 Self-care retreat practice days
(worth €20 Euro/Day) 
This will be an opportunity for us to connect to our own personal mindfulness and self-compassion practice altogether. (Up to 6 per year)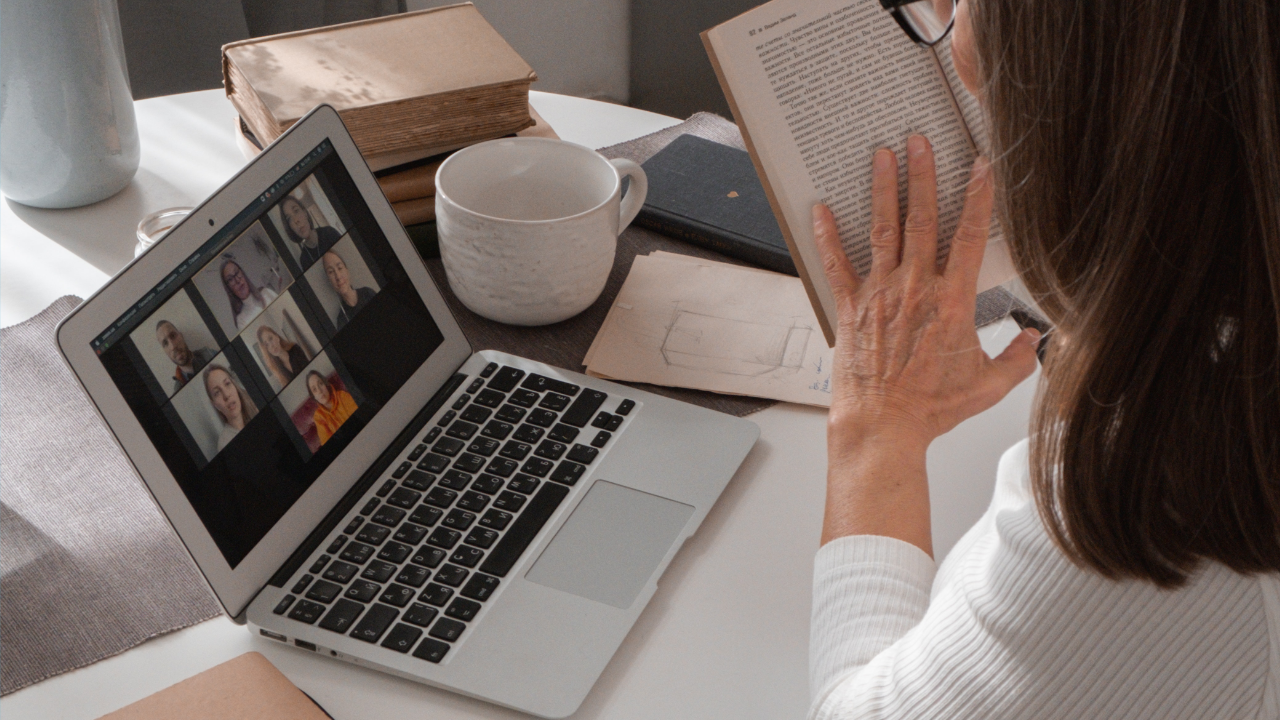 Creative Mindfulness for Kids weekly webinar
Join our weekly webinar on Thursdays at 8PM. Recording available (access up to 5 years from enrolment)
Also included in your course package (worth £746.00)
The Success in Business and Business Bible for Coaches are two courses that will show you how to set up and sustain a successful Mindfulness Teacher business.