---
CLINICAL HYPNOTHERAPY MASTERS

FROM £188 / $263 / €212 PER MONTH
FULL COURSE INVESTMENT £2500
12-24 MONTHS COMPLETION GUIDE PART TIME
12 MONTHS FULL TIME STUDENT
LEVEL 5 MASTERY CERTIFICATE 100% ONLINE
LEVEL 6 With Face to Face Upgrade
WORK DIRECTLY WITH CAM COACH MARK SHIELDS

CALL OUR STUDENT ADVICE LINE 01462431112
FULL TUTOR SUPPORT
Welcome to our Complete Professional Practitioner range of courses. We have called these courses "the Complete professional Practitioner range" as they do what is says on the tin. Course packages boast a dynamic course syllabus which include a balanced combination of modules in the theory, practice and clinical application of your chosen coaching modality.
Our unique approach means you will experience full tutor support, a stimulating learning experience, full accreditation and sign off and proven business building modules to equip you with the knowledge, skill and confidence to set up as a practising professional coach, as and when you choose. For students from the UK, USA, Europe and International Students.
MULTI-CERTIFICATION TRAINING, MULTI-MODALITY LEARNING INCLUDES MULTI-CERTIFICATION MODULES INCLUDES 600 HOURS OVER 80 MODULES INCLUDING NLP, CORPORATE NLP, COACHING, CLINICAL HYPNOTHERAPY, BEHAVIOURAL SCIENCE, WELL BEING, LIFESTYLE MEDICINE, EFT AND 2 FULL CAM COACH STRATEGIC BUSINESS SET UP MODULES
WINNER BEST LIFE COACHING TRAINING PROVIDER 2017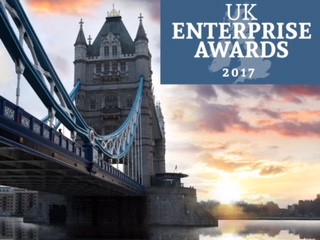 NATIONAL OCCUPATIONAL STANDARDS

To set the educational benchmark and ensure the highest standard of student proficiency, all our courses adhere to the highest standards of competency stipulated by the UK's National Occupational Standards.
This guarantees all our delegates the highest standard of education across a range of measurable core competencies which are consistent across all our courses.
This means students can be confident in knowing upon completion of their course they will have obtained the right level of knowledge, skill and competence to set up professionally if they choose.

"Our multi-certification programmes teach you how to develop a thriving life coaching practice focused on helping clients achieve their goals, realise their potential and upgrade their body, mind and life. The 12 month curriculum combines everything you would expect from a premium transformational life coach training program, plus cutting edge insights from modern psychology, nutrition, behavioural science and human potential development."

This course is ideal for students who are looking for...

> Internationally recognised clinical hypnotherapy certification to Masters level.
> Professional qualifications to be able to buy professional insurance and set up as a Clinical Hypnotherapist in private practice upon course completion.
> Your own designated professional tutor.
> To enjoy the complete professional Clinical Hypnosis package combining full coaching accreditation practitioner and masters combined, plus business building modules with the industry's No. 1 Success in Business CAM COACH TEAM
> The facility to be able to preview lessons and sample free taster courses prior to enrolment.
> Full control of your study, studying in your own time at your own pace, accessing our digital classroom from anywhere in the world at anytime across all digital devices.
> The flexibility to split your payments free of charge.
> To be able to study without being away from family and friends, to fit your study around your current job, life, commitments and to save on travel costs, expenses and accommodation.
> Lifetime access to course material, manuals, case studies, scripts, videos, workbooks, demonstration dvds. You will have lifetime access to our world class coaching resource library.
> A progressive and structured personal development plan with many courses available, levels 1 to 7 beginner through to mastery and over 30 coaching modalities.
> The ability to be able to interact with other students and benefit from private community groups, live webinars, 15 years of coaching resource, post-course supervision and support.
> To be tutored directly by world renowned behavioural change expert, author of the CAM COACH and the founder of the Online Coaching Academy Mark Shields.
> Learn the blue print for success and be able to facilitate profound change in your own life and the lives of others.
> Top quality Clinical Hypnotherapy training, unrivalled personal development and an amazing business opportunity, all packaged in one convenient, affordable and very professional home study program accessible from anywhere in the world.